This exceptionally comprehensive and integrated management, leadership, and organization development system contains approxi- mately 1,300 document, spreadsheet, and pdf files totalling about 612 Mb. It is the culmination of 35 full-time years of pains-taking research and development.
. . .
a. present many remarkably advanced and innovative concepts, models, methods, and tools (described below) that deal with general management, strategic planning, managerial and leadership styles, time management, knowledge management, interpersonal relations, individual and team problem solving and decision making, individual and organizational learning, and organization development;

b. contain 387 instructional figures and tables (all projectable);

c. integrate general and strategic management, strategic planning, knowledge management, managerial and leadership development, and organization development into a fully integrated, synergistic management system;

d. describe how one basic but flexible methodology and associated skills apply to the management and leadership process, learning, communicating, problem solving, decision making, and strategic planning―so you can use, and train in, one methodology instead of a different one for each process;

e. emphasize participative management, participative strategic planning, and participative management/leadership and organization development;

f. emphasize performing the think-work functions of management and leadership well, and then going on to implement plans for carrying out operating strategies, programs/projects, and plans for organizing, staffing, etc.;

g. discuss the "what" and "why" of management―as texts do; but also, as manuals, go on to provide practical, step by step "how to" methods and tools for analyzing, goal setting, planning, budgeting, decision making, organizing, staffing, guiding activities, and controlling—many of which most MBAs have never received from their B-schools either before or upon graduation;

h. cover a number of new concepts, models, methods, and tools that few if any business schools cover—such as personal traits' influences on managers' and leaders' styles;

i. provide expert, detailed checklists of variables that help MBA students (and practicing managers) analyze situations in greater depth and breadth than the relatively limited and superficial factors dealt with in hundreds of B-school marketing, finance, production/operations, and organizational behavior cases, thereby giving an MBA several advantages over classmates—such as performing more in-depth and insightful analyses of case situations and thereby impressing both classmates and professors;

j. omit or skim over certain areas and many details that MBAs very quickly forget or seldom if ever use;

k. help develop the managerial, leadership, interpersonal, and group process facilitation skills that employers wish that B-schools would develop in their MBAs―but most often don't; and

l. provide all the materials necessary for an organization's own trainers and facilitators (preferably with an MBA background and training experience) to do the following: conduct in-house seminar or training sessions; facilitate participative organization development sessions (without using any outside assistance); and facilitate powerful, computer-assisted strategic planning processes.
An organization―and even its individual managers or leaders themselves―might consider how these materials could (a) help make "Junior (or better) MBAs" out of personnel with underdeveloped potentials, and (b) save much of the time and money that many individuals and organizations devote to "getting a piece of paper" (after two years of studying hundreds of cases that won't directly apply to their industry or job).
The management/leadership training course/seminar described above can be conducted on its own. But it can be used most powerfully as the core of a fully integrated, in-house, top-down management, leadership and organization development project. When we have called this a "fully integrated MD/OD program," people have usually assumed that we simply meant "comprehensive." It actually means far more than that:
The CD contains everything necessary:

a. manuals for students or participants;

b. materials and tools for the organization's own instructors; and

c. the materials and guidance that an organization's OD facilitators

would need to conduct top-down, "linking pin" OD sessions.
3.
Internal Management Consulting Methods, Tools, & Materials
(for do-it-yourself use):
These approximately 260 management consulting methods and tools (checklists, fill-in templates, etc.) include:
a. Detailed analytic indices/checklists of marketing, finance, operations or production, and organizational behavior factors/variables. Several checklists―especially on marketing and organizational behavior―are equivalent to, and in several ways surpass, the hundreds of cases covered in most two-year MBA programs. (All cases revolve around general and very specific factors and variables.) These exceptionally comprehensive and detailed checklists provide handy, computerized references that help managers identify and analyze many possible sources of opportunities, problems, and conflicts. In fact, because MBAs will quickly forget what they covered in countless cases and texts, their business schools should be providing these kinds of "take away" analytic tools to their MBA students―at least upon graduation if not before.

b. Checklists of steps for more effective strategic planning (goal setting, planning, budgeting), problem solving, decision making, communicating and (individual and organizational) learning. Few MBA programs provide these practical, application-oriented tools to their students. And few if any consulting firms ever share these kinds of tools with their clients. Over forty years we have facilitated companies' first use of these tools (for strategic planning purposes and to identify previously unrecognized problems and opportunities), licensed their continued use of them, and, as a result, have multiplied the value of our services and materials to those clients.

One way in which the system's contents constitute an integrated or "Unified Practice of Management™ System" is that the education/training materials mentioned above describe (a) how to fill in and use the many templates provided, (b) how to perform various methods or processes step by step, and (c) how to use the many other types of practical, computerized tools provided.

The above tools can be used to design (or upgrade) and facilitate participative strategic analysis, planning, and decision-making processes that are computer-assisted from beginning to end.

The value we place on the full version of the system is at least $1,495. It covers:

12 + days of eduation and training materials for class or seminar sessions.

+ 7 days of organization development materials for analysis & planning

sessions.

+ 15 days (at least) to cover all the management methods and tools on the disc.

= 34 +

34 days is almost 7 work weeks. Many 5-day seminars charge around $800. Multiply 7 five-day weeks times $800 per week and get $5,600.

You might also keep in mind that individuals can pay an annual subscription fee of $1,500 or more to access just a handful of materials and tools somewhat similar to these at some online sources. Companies can pay from $5,000 to $15,000 per year for the same privilege.
Innovative Concepts, Models, Methods, and Tools
1.
Managerial/Leadership (Integrative) Process Model
:
A newer and better model of integrative functions (in process sequence). It is many steps beyond the old POSDCORE models
―
especially in terms of all the fresh insights and innovative practices it introduces.
2.
The Managerial Targe
t
®
: Back in 1976, this was the very first circular rather than grid-based managerial/leadership style model. Today it is the only four- (rather than two-) dimensional (or aspect) model that is descriptive, explanatory, and prescriptive all at the same time. It has two major advantages over other managerial/leadership style models:
First, it is the only model that describes and largely explains styles in terms of levels of four groups of specific personal traits or inputs: (a) task-oriented motive/attitudinal traits; (b) task-related capabilities or competencies; (c) people-oriented motive/attitudinal traits; and (d) people-related capabilities/competencies. (Non-personal influences on managerial and leadership behavior are also discussed in the training materials.)
Second, it is an outstanding tool for (1) outlining what traits are desirable in an organization, and then (2) prescribing what traits or inputs it should strive to develop in particular units and individuals.
3
.
The Unified Practice of Management
™

(UPoM) Model
:
One academician called this a true "field theory of management." As mentioned above, another academician said that "

no one has ever developed anything even close to this

." The reason: It interrelates, and then integrates within one (two-page) model, more than one hundred major management and leadership concepts, processes, models, methods, and practices. It shows how they all fit together, how they are all directly or indirectly related to each other, how they complement or supplement each other, how they can be used in logical sequences, and how they can all be used together more synergistically and powerfully than ever before to help maximize organization development and performance.
4.
Zero-Base (Meta-) Systems Analysis
(methodology, tools, materials, and facilities):
This methodology uses tools such as factor checklists to develop Qualitative Information Bases or QIBs (of essentially unstructured tacit information in people's heads) and a TeamThink Wall™ (as large as 256 square feet) to develop Diagrammatic Knowledge Bases or DKBs (of both qualitative and quantitative information) when conducting comprehensive and in-depth analyses of primarily marketing and organizational behavior situations (or meta-systems of factors). The method and tools described

help managers and leaders handle 50 to 100 times more

(strategic) information

during analysis, planning, decision-making, and problem-solving processes than ever before.
[back to top]
0-0 You Should (Print &) Read These INSTRUCTIONS Soon - Package's Contents & Their Use
0-0­ NEVER ALTER FILE or FOLDER NAMES in Folders 0-1, 0-2, 0-3, or 0-4
0-1 LAUNCH Presentations, Courses, Programs, Tools (UIs have hyperlinks to booklets,
figures, tables, & managerial tools)
<![if !vml]>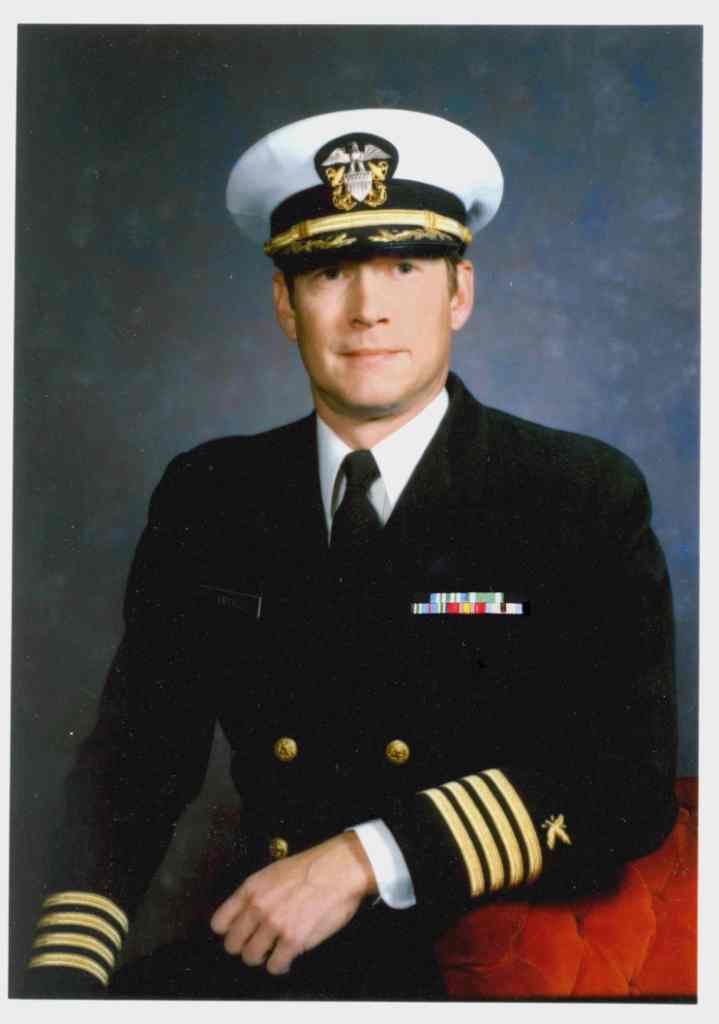 <![endif]> 1_LAUNCH Managerial-Leadership Process and Tools UI.xls
2_LAUNCH Management Knowledge Base UI.xls
3_LAUNCH Books and Tools UI.xls
4_LAUNCH Full Course or Seminar UI – All 387 Figures and Tables by Chapters
A knowledgeable and experienced management/leadership instructor can deliver an entire education/training program using only this one interface to the 380 instructional figures and tables in the folders. It is essentially a full course or seminar topical/chapter outline that provides hyperlinks to all the figures, tables, and exhibits in a building-block sequence.
5_LAUNCH MD/OD Project UI – uses N-GMD chapters in PDF files.xls
5_LAUNCH MD/OD Project UI – uses original series booklets in spreadsheets.xls
First, the two graphic interfaces above illustrate the design of an integrated MD/OD Project. Second, they provide hyperlinks to the topical booklets or chapters in the entire general management/leadership training series (in either spreadsheet or pdf formats).
6_LAUNCH (Strategic) Planning Process Materials & Tools UI.xls
This is a diagram of a strategic/long-range (and annual) analysis and planning process's phases and major steps. It contains hyperlinks to (a) manuals that explain the what, why, and "how to" of managerial and leadership functions and strategic planning steps, methods, and tools, and (b) analytic checklists and analysis, goal-setting, planning, budgeting, and decision-making tools that aid strategic and annual planning.
This graphic interface is special because it enables users to conduct or facilitate a strategic planning process that is computer-assisted from beginning to end.
LAUNCH Briefing/Presentation UI.xls
LAUNCH System Program and Tools Briefing (Overhead Projection).xls
0-2 Knowledge Base – Main (100 spreadsheet files with booklets, tools, & templates)
0-3 Management-Leadership Training - All Figures & Tables (387 spreadsheet files
with a figure or table)
0-4 LINKS to All Figures & Tables - by Topic & Course-Book Sequence
0-5 Articles and White Papers (Check out these downloads on the site's "Downloads" page.)
1_Qualitative & Diagrammatic Knowledge Bases [click to view PDF]
2_0-Base (Meta-)Systems Analysis
(Methods and tools for maximizing the power and benefits of a stratetgic planning process.)
3_HT,HP vs. Situationalism
(Forty pages describing the many problems with situational leadership and ways in which
a "High Task, High People" approach produces better task- and people-related results.)
0-6 TOOLS for Management Processes & Activities (14 folders with 254 spreadsheet
checklists, tools, & fill-in templates)
1_Analyzing
21 files
2_Planning Phase - general 12 files
3_Goal Setting 5 files
4_Planning (Strategies-Tactics, Programs-Projects, Action Plans) 11 files
5_Budgeting 22 files
6_Decision Making 24 files
7_Organizing 9 files
8_Staffing 4 files
9_Guiding Activities 6 files
10_Controlling 10 files
11_Evaluating Performance 3 files
Organization Development 105 files
Problem Solving & Decision Making 15 files
Time Management 6 files
0-7 TOOLS for Functional/Departmental Areas (5 folders with 265 spreadsheet
checklists, tools, templates)
Finance 44 files
Human Resources 91 files
Marketing 54 files
Production/Operations 42 files
Strategic Planning (all departments) 34 files
0-8 TOOLS for Course & Seminar Instructors (6 folders with 67 spreadsheet or
document files)
1_Course Syllabus & Schedule (samples) 9 files
2_lntro Materials 7 files
3_Student-Participant Preparation or Study Guides 19 files
4_Quizzes (by Chapter) 20 files
Module 2 Preparation 4 files
Quotations 7 files
0-9 TOOLS for MD & OD Mgrs & Internal Consultants (22 spreadsheets & documents)
0-10 RD Cecil's original MD-OD Booklets in spreadsheets (19 folders, 31 spreadsheet
booklets w/ figures & tables)
(See detailed booklets list in the MS-Word version list below.)
0_Series Introduction 2 booklets
1_Management-Leadership Think-Work Functions booklets - original 9 booklets
2_Management-Leadership Implementation Functions materials 4 booklets
2a_Delegation booklet - original 1 booklet
3_Time Management booklet - original 1 booklet
4_The Individual: A System of Characteristics booklet - original 1 booklet
5_0rganizational Behavior booklet - original 1 booklet
6_Managerial & Leadershp Behavior booklets - original 5 booklets
7_(Individual) Problem Solving & Decision Making booklet - original 1 booklet
8_lnterpersonal Relations booklets - original 2 booklets
9_Communication booklet - original 1 booklet
10_(Team) Think-Work in Organizations - original 1 booklet
11_lndividual & Organizational Learning booklet - original 1 booklet
12_Summary, Synthesis & UPoM 1 booklet
0-11 RD Cecil's original MD-OD Booklets in documents (41 folders, 247 document
and spreadsheet files)
All of the following 28 booklets may be printed out for your use.
1_Management and Leadership Think-Work Functions
1_lntroduction – original __________________________________ 6 pages
2_Analyzing booklet – original_______________________________ 35 pages
2a_Analyzing: Addendum________________________________ 14 pages
3_Planning Phase booklet – original _________________________ 23 pages
4_Goal Setting booklet – original_____________________________ 23 pages
5_Planning booklet – original________________________________ 23 pages
6_Budgeting booklet – original_______________________________ 61 pages
7_Formulating Policies, Procedures, Rules booklet – original______ 11 pages
8_Decision Making booklet (Parts 1 and 2) – original ___________ 118 pages
Strategic & Annual Planning Steps manual – original __________ 72 pages
Time Management booklet – original________________________ 23 pages
2_Management and Leadership Implementation Functions
9_0rganizing booklet – original_______________________________10 pages
10 & 11_Staffing; and Guiding Activity booklet – original ____________ 8 pages
Delegating booklet – original______________________________ 13 pages
12_Controlling; and Evaluating Performance booklet – original _______ 5 pages
3_Individual & Organizational Behavior booklets
The Individual: A System of Characteristics booklet – original_______ 57 pages
Organizational Behavior: An Analytic Frame of Reference booklet – _ 27 pages
original
4_Managerial & Leadership Behavior
M&LB - Part I - Styles booklet – original_________________________82 pages
M&LB - Part II - Nonpersonal lnfluences booklet – original _________ 63 pages
M&LB - Part III - Personal Influences booklet – original____________ 62 pages
M&LB - Part IV - HT,HP and Situationalism booklet – original_______ 40 pages
M&LB - Part V - OD Implications (Integrated MD-OD Project)_______ 8 pages
5_(Individual) Problem Solving & Decision Making booklet – original 16 pages
6_lnterpersonal Relations
Part 1: Personal Characteristics booklet – original_______________ 54 pages
Part 2: Patterns of Behavior booklet – original___________________ 73 pages
Effective Communication booklet – original_____________________ 25 pages
7_Effective (Team) Think-Work in Organizations booklet – original _____30 pages
8_Individual and Organizational Learning booklet – original ___________ 23 pages
9_Summary, Synthesis & UPoM (Model)__________________________37 pages
See the entire 46-page Table of Contents for the
original Management and Leadership Education/Training Series above.
0-12 Next-Generation Management, Leadership, & Organization Development
(500-page John Wiley & Sons/Pfeiffer book with 18 chapters, each in a
separate PDF file; 100 figures and tables)
All of the chapters may be printed out for your use.
[back to top]
You should have a recent version of Microsoft Office®
(with Excel® and Word®) and a PDF reader to use the CD-ROM.
*
Microsoft Office, MS-Excel, and MS-Word are trademarks of Microsoft Corporation.
Contents:
The 624 Mb package contains all the folders and files listed in the Table of Contents above. In other words, it contains all the
booklets and tools listed on the following pages of this website:
(factors and processes checklists)
(except on Manipulation and Personal Development)
the Pfeiffer/Wiley book)
The management system in this package is exceptionally comprehensive and integrated. For example: Models and information used in the booklets or chapters on the Think-Work Functions of Management are also used in the booklets/chapters on Time Management, Managerial and Leadership Styles, Individual Problem Solving and Decision Making, Team Think-Work in Organizations, Individual and Organizational Learning, and the final booklet or chapter that summarizes the entire management and leadership education/training series or program (and in the final "Unified Practice of Management™ model"). Similarly, many concepts and models covered in the booklets/chapters on Managerial and Leadership Behavior are also used in the booklets/chapters on Interpersonal Relations.
To receive pricing and ordering information, call 1-815-312-2571.
J
ust by itself, the 186-page
Checklist of (3,500) Industry, Marketplace, and Marketing Mix Factors
is worth more than $185 !! It lists more factors or variables than analyzed in hundreds of marketing cases
studied at a well-known business school.
For the time being we are taking orders only from customers in the U.S.A. (in U.S. dollars drawn on a U.S. Bank).
We ask that corporate or other organizational customers call us for a quote.
Note:
These materials have been used in
college and MBA courses
for more than 20 years, so if a professor wishes his or her students to have copies for a course entitled, for example, "
General Managerial and Leadership Concepts, Methods, and Skills
," we will provide disks for students at a significantly discounted, student rate. The cost per disc will largely depend upon the total number of students in the professor's course(s).
[back to top]
R. D. Cecil and Company
1151 Middle Road — Suite B
Dixon, Illinois 61021-3904
Sales and Support
Telephone:
1-815-312-2571
Hours: 10:00 A.M. to 5:00 P.M. Central (Chicago) Time, Monday through Friday
Fax: as above, but call ahead
E-mail: rdc1@rdcecil.com
| Home | Strategic Management & Leadership System™ | Next-Generation Management Development | Management Tools |
| Major Innovations | RD Cecil Books | Clients | R. D. Cecil | Economic Development | After Hours |
Copyright © 2018 by R. D. Cecil and Company Last edited or revised: 7/21/2018